Sustainability Management
Best practices, benchmarking, performance measurement, improvement planning.
Made simple. Customized by industry. Prioritized by value.
Energy efficiency contracting

Energy utility (supply chain)

Engineering, Procurement, Construction

Distribution transformers

Marketing & communications

Vehicle equipment & parts

Vehicle & equipment rental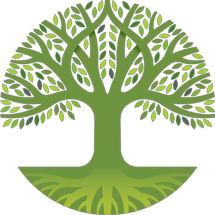 About The Sustainability Project
For all companies, it is a tool that lets you identify best practices and technology specific to your industry, assess where you have left business value on the table, measure performance against industry peers, get overall performance scores, plan improvements, and share results with clients at your discretion.
For supply chain managers, it accelerates the adoption of sustainability best practices by your supply chain teams and suppliers by making sector-specific know-how easy to access and understand, and its value clear and measureable. It also provides meaningful measures of supplier maturity in sustainability for RFP and survey processes by assessing performance against industry-specific, value-weighted practices.
Best practices
Browse best practices by industry, prioritized by economic and sustainability value.
Benchmarking
Compare performance in sustainability with peers through confidential, anonymous, aggregated reports.
Technology, products, services
Find best practice-linked technologies, products and services.
Improvement planning
Select improvement actions on a value-prioritized basis and see their impact on cost, savings and overall performance scores.
Self-assessment
Assess performance against best practices, and identify opportunities ranked by business value and peer implementation rate.
Performance scoring
Get performance scores against best practice in absolute terms. Share scorecards with client organizations at your discretion.
Supplier assessment
Find sector-specific RFP/solicitation and annual survey questions and tools.
Content development process
Developed by all, for all. Content development is sponsored and made available on this website for anyone to access under a creative commons license by multi-stakeholder groups with an interest in accelerating the uptake of sustainability practices for transformative change in sustainability management.
The Sustainability Project provides a structured platform and set of tools that is free for use by any consortium seeking to develop a sustainability solution (environmental, social, governance) specific to their industry or supplier network. Contact us for more information about the process.
Platform source code
The Sustainability Project's web-based platform was created under a General Public License (GPL). This means that the source code is freely available to anyone to duplicate, run, study, share and modify with the provision that any resulting modifications or additions are also made freely available under the original GPL license to benefit the greater good, rather being exploited for private benefit or profit.